Sales Kit & Rates
Save on space rates; free access to market research; connect to the industry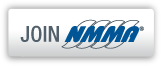 Dear Interested Exhibitor:
Thank you for your interest in the upcoming 2015 Miami International Boat Show, February 12–16, 2015.

Are you tired of talking to people who aren't interested in buying?
Exhibiting is a cost-effective way to meet buyers face to face.  The show is the nation's premier consumer boating exhibition.  Our attendees are motivated consumers who come to the show to see and buy boats and shop for gear and accessories they won't find elsewhere.  Over 100,000 people from all over the world come through our doors.

Do you lack the time and resources to explore all of your marketing options?
Our marketing efforts can help you raise your profiles and build brand awareness with local, national and international boaters - audiences you probably couldn't afford to reach on your own.  Marketing expertise sets NMMA Boat shows apart and drives qualified traffic to our shows and to your booth.  Our advertising campaigns are highly visible and include a strategic mix of print, broadcast, online, email, social media and public relations launches in the weeks leading up to the show delivering millions of impressions to key buying demographics.

Below you will find all of the forms needed to apply for space in the show.  Once we receive your application, the appropriate Exhibitor Relationship Manager will contact you with space options.  At that time, you will go over pricing, locations available and all other pertinent information on the show to make sure that your experience exhibiting in the Miami show is a positive and profitable one.

Be sure to complete the application in full including the space size needed and the products and services to be exhibited, sign the application and email to the appropriate manager listed below.

Booth Space- "Booth" space is normally considered a 10' x 10' or 10' x 20' space is John Hagins and he can be reached at (954) 441-3228 or jhagins@nmma.org.
For Big Game Room Booth and  Boat Space - "Boat/Bulk" space is normally 20' x 20' or larger and is reserved for boats, engines and large accessories.  The manager for this space is Joanne Zito and she can be reached at (954) 441-3229 or jzito@nmma.org.

In-Water slips-  Boats in the water and tent spaces for accessories at the New Yacht and Powerboat Show at the Sea Isle is sold by Scott Cohen.  Scott can be reached at (954) 441-3242 or scohen@nmma.org.


Space Application

Show Guide Listing

Allocation Procedures & Display Guidelines

Miami Beach Convention Center - First Floor Layout
(Details Inside Bulk, Electronics Room and C Ballroom Accessory Room).

Miami Beach Convention Center - 2nd Floor Layout
(Details Marine Mart West and Big Game Room).

Miami Beach Convention Center - 3rd Floor Layout
(Details Inside Booth - Regular).

Outdoor Accessory - Boat Canopy & Pavilion Tent
(Details Outside Boat Area, Pavilion Tent and Perimeter tents long Convention Center Drive, 18th and 19th Streets).
Sea Isle Marina Layout
(Details In-Water Slips and Tent spaces at the Marina).
| | | |
| --- | --- | --- |
| Space Rates by Area | NMMA Member | Non-Member |
| Inside Bulk - Premium | $16.45 | N/A |
| Inside Booth - Premium | $16.65 | $20.35 |
| Inside Booth - Regular | $16.00 | $19.55 |
| Big Game Room | $10.55 | $11.25 |
| New Accessory Pavilion | $15.00 | $18.75 |
| Tented Booth | $14.05 | $17.55 |
| Tented Outside Bulk | $9.05 | $11.20 |
| In-Water Slip | $8.50 | $ 9.70 |
| Other Booth | $10.55 | $11.25 |
If you have any questions, please feel free to call us.  We look forward to working with you on your continued success.
 
Thank you,
Team Miami.